5 Unexpectedly Delicious Food Pairings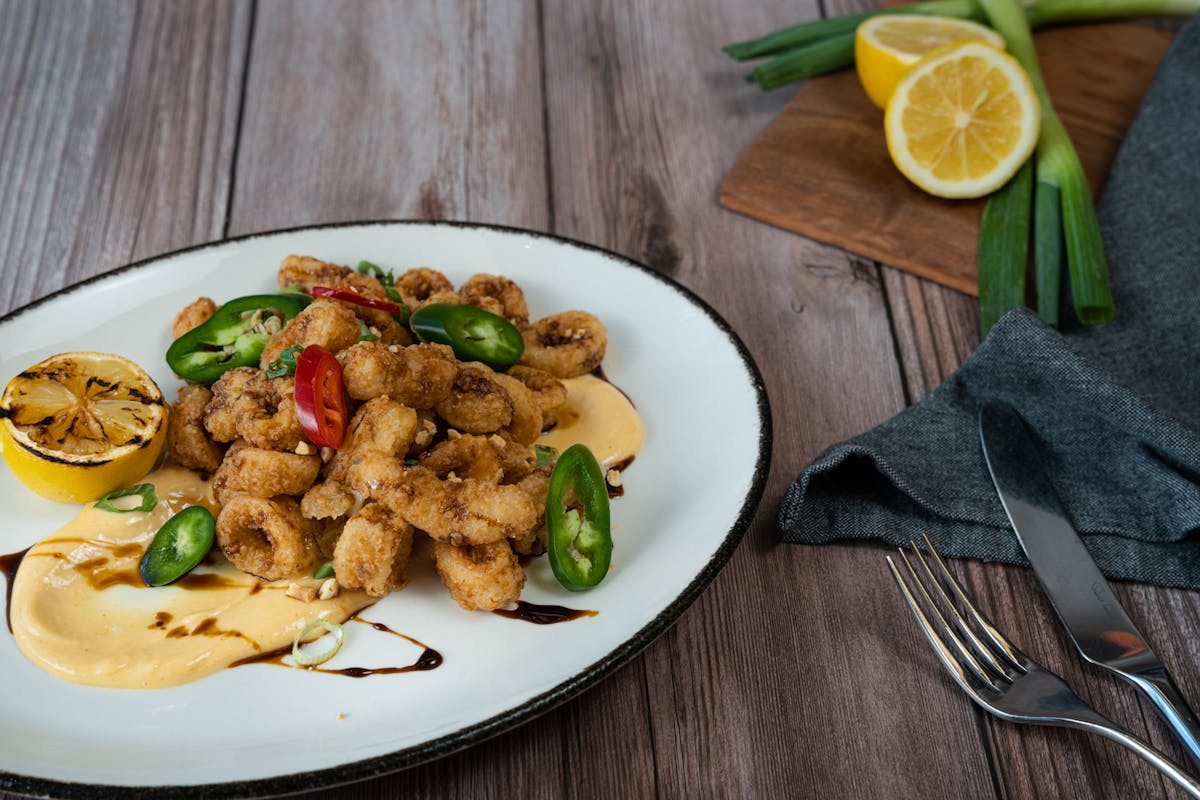 At Banter, we're always looking to create inventive new dishes for our guests (check out our Crispy Thai Calamari!). While we've worked on keeping our menu fresh and interesting, we've come across some interesting food pairings that would be easy to replicate in your own kitchen. The next time you want to take your tastebuds on an adventure, or impress your dinner guests, try these delicious food pairings:
1. Bananas and bacon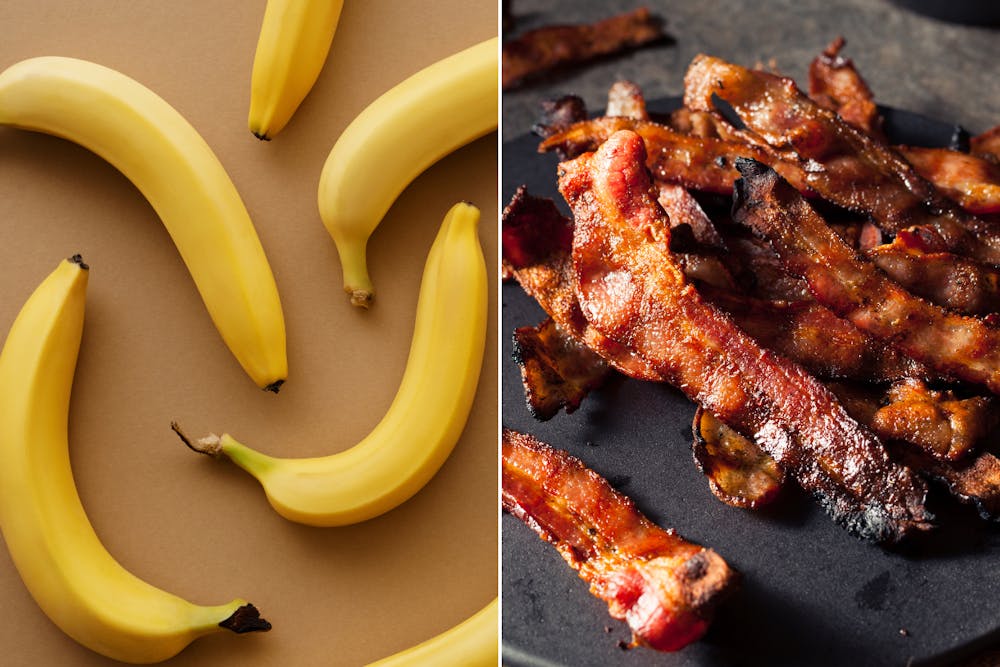 This combo makes a perfect appetizer! Simply cook some bacon in your preferred style, roll it (or cut it into squares and stack it), and use a decorative pick to stack it on top of a banana slice. This sweet-and-salty combo is sure to delight!
2. Pizza with honey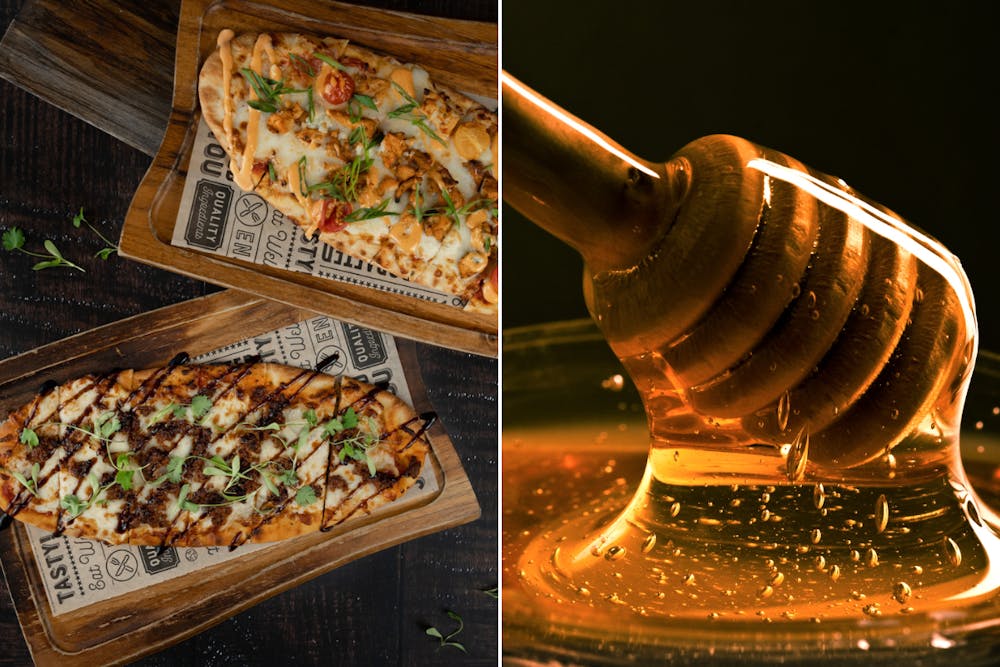 Drizzling a little honey on top of your pizza is another sweet and salty food pairing that will take a classic dish to the next level. There are also endless opportunities for creativity with this combo—try sharper vs. milder cheeses, or mix it up with a spicy honey. (For a totally different type of pizza, check out the Nutella pizza on our Banter dessert menu!)
3. Popcorn and balsamic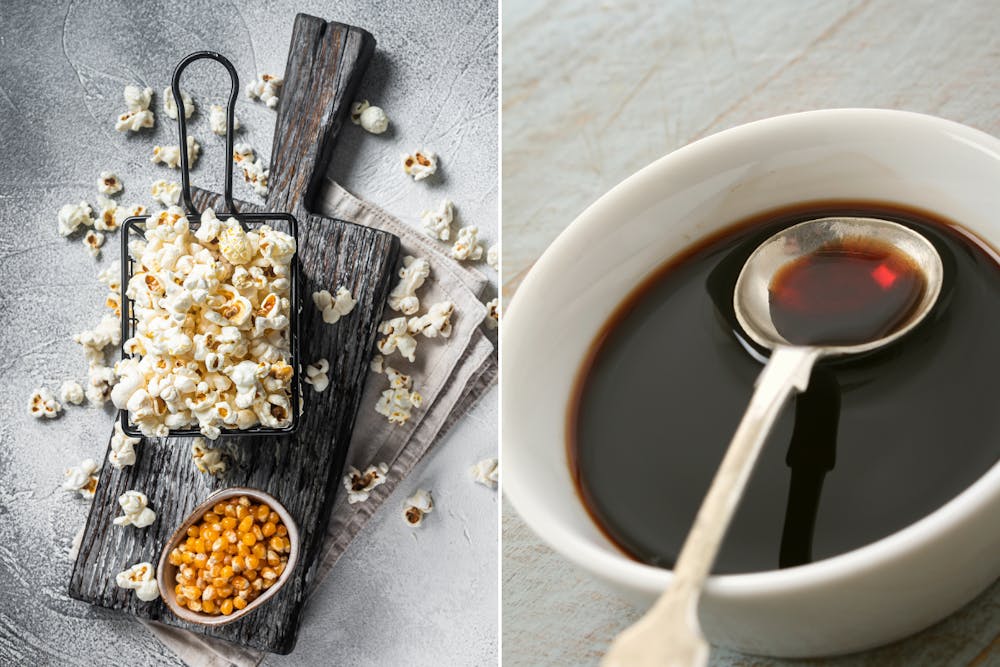 This dish can get a little messy, but it's worth it! Drizzle a little balsamic vinegar over your favorite plain popcorn and give it a try. For an added flavor profile, try mixing in some fresh shredded basil and mozzarella. Enjoy with a fork or chopsticks to keep your fingertips clean!
4. Peanut butter and pickles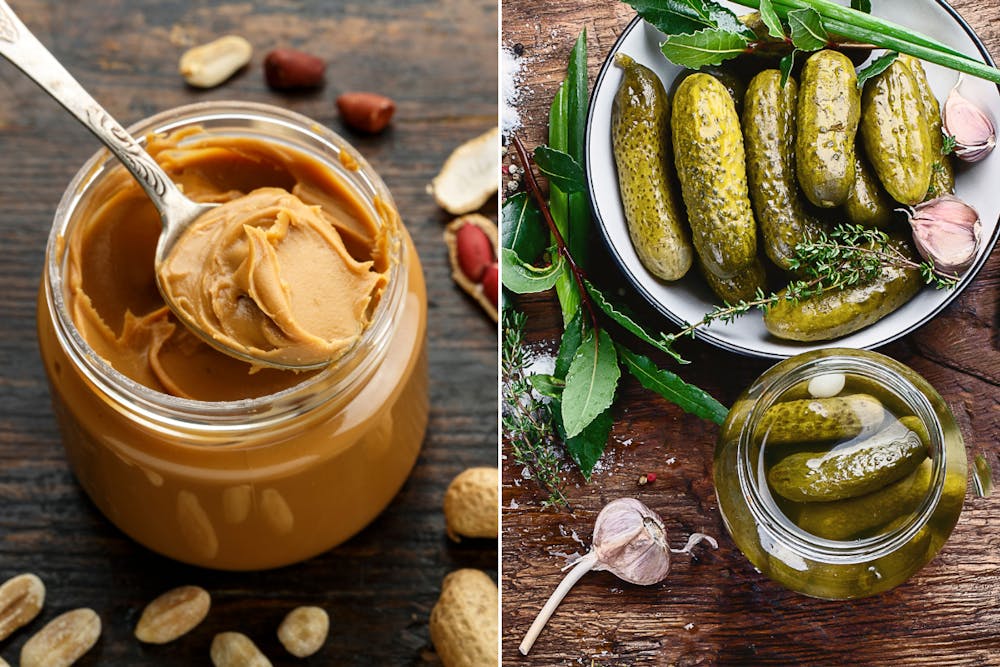 This combo has a cult following, but the idea of pickles with peanut butter is still a little hard for some to swallow. If you're feeling brave, try spreading some peanut butter on top of a dill pickle or make yourself a PB&P sandwich.
5. Dark chocolate and chili powder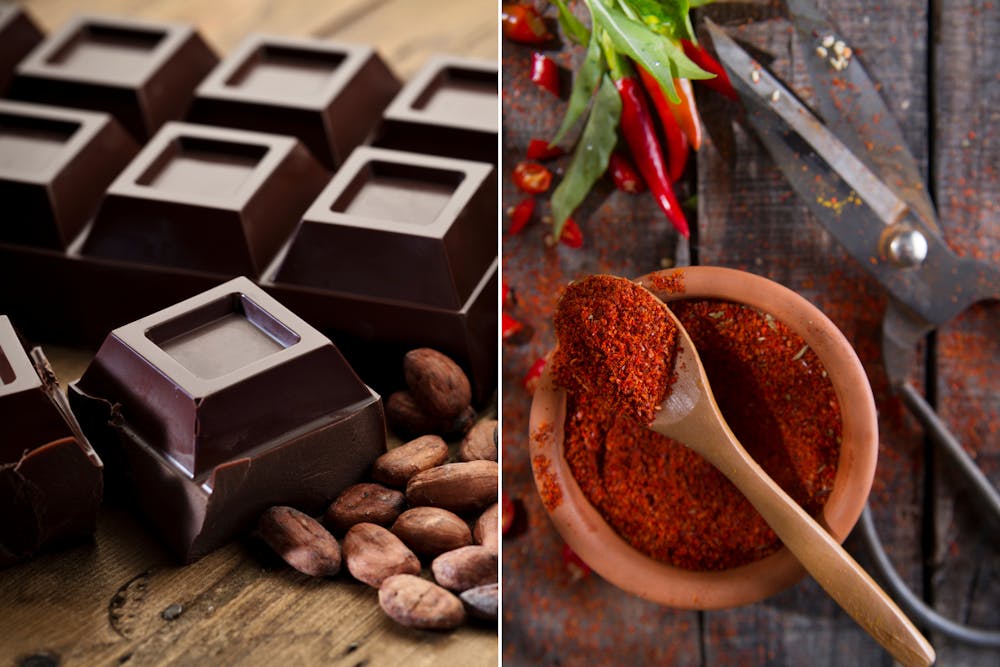 Chili powder gives a whole new meaning to the idea of hot chocolate! The richness of the chocolate paired with the spice creates a flavorful and rich dessert. Try mixing chili powder into your favorite brownie recipe, sprinkling it on a cup of hot cocoa or on top of a dark chocolate cake.
If you want to further elevate your meal, take a look at our previous blog post about making creative cocktails! And feel free to share some of your favorite unusual food pairings in the comments section.
Banter at Canopy by Hilton West Palm Beach Downtown is located in downtown West Palm Beach. Find us inside Canopy, a boutique hotel at 380 Trinity Pl, West Palm Beach, FL. Our open and airy 6-story atrium and nature-inspired space will surround you as you dine! Enjoy inspired dishes and handcraft cocktails that will deliver delectable flavors in every bite. Reservations can be made through our profile on Open Table. For even more Banter, follow us on Facebook and Instagram.