Banter Space and How to Find It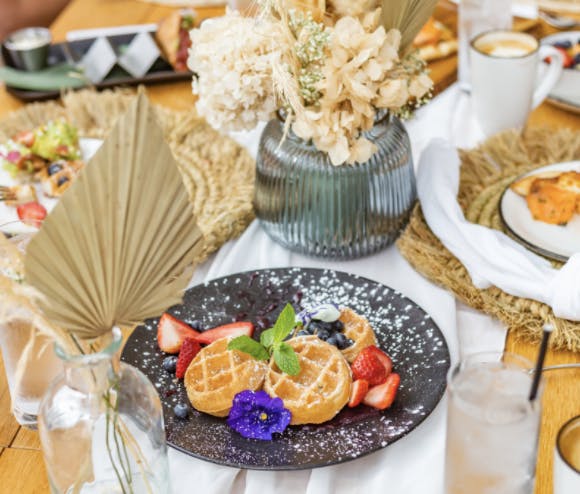 Do you ever just want to stay indoors? Whether it's raining outside, the temperature is too hot, or you are just looking for a relaxing space - we are sharing some different ways to enjoy a visit to Banter at Canopy by Hilton!
Meaningful experiences happen every day at Banter. Located in the heart of Downtown West Palm Beach on the main floor of Canopy by Hilton, Banter is a one-of-a-kind hotel restaurant and bar.
As one of the best restaurants close by, our seasonal menu combining Florida, Caribbean, and Latin cuisines ensures your tastebuds appreciate your every bite! Banter at Canopy by Hilton's dramatic but soothing sanctuary will welcome you each time you visit.
Solo or with friends, we hope you will join us at our modern hotel bar and restaurant in Downtown West Palm Beach!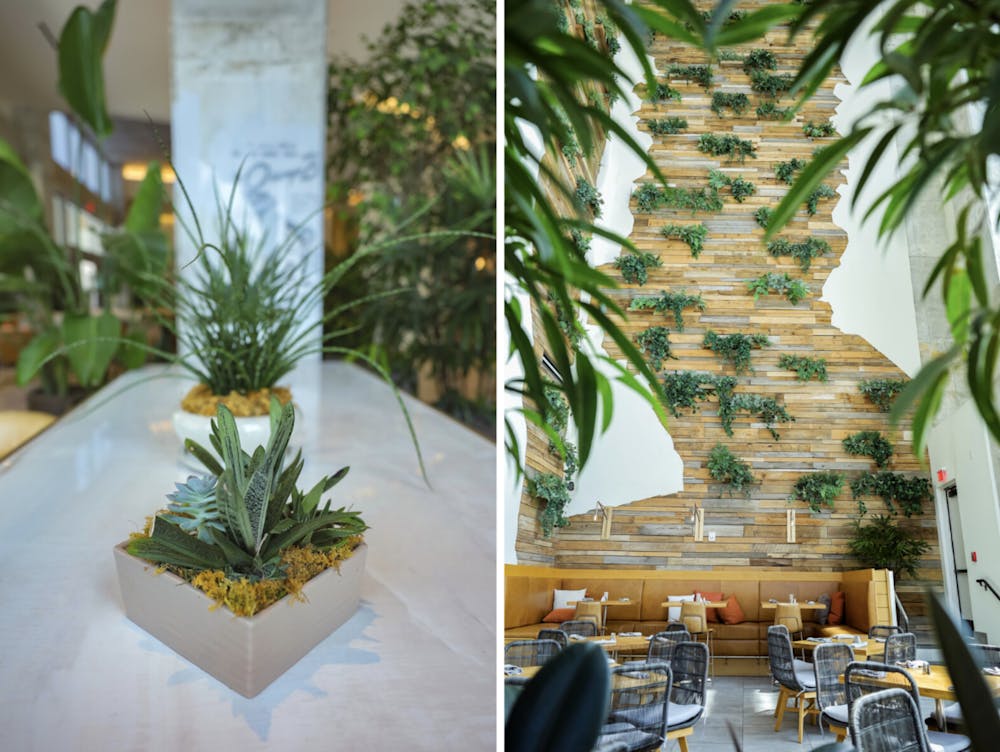 Indoor Picnic
You'll love having an indoor picnic at Banter in Canopy by Hilton in downtown WPB! Grab your friends and have them meet you at Banter for a fun trip downtown.
Our floor-to-ceiling windows bring the outside in and give a delightful street-level view! Find a cozy spot in our restaurant or bar to catch up with each other and recharge for the week.
The centerpiece of our space is our 6-story atrium. Old barn planks and greenery decorate this nature-inspired wall. Live plants surround our guests and beautify our light and airy space. You'll feel like you are dining outdoors while staying cool and comfortable inside.
Early Morning or Happy Hour Meeting Locations
Think of Banter when searching for great business meeting locations! Our breakfast menu and happy hour specials will make your meeting a success!
Breakfast happens every day at Banter from 7-11 am. Meet your client for an early morning meeting in our quiet but delightful restaurant or bar. Our baristas create perfectly balanced hot drinks featuring locally roasted Oceana Coffee. Elevate your appointment with an inspired breakfast dish or freshly made Morning Juice Reviver.
We know it can be challenging to lead a meeting and eat! Here are a few easy-to-eat dishes for a smooth appointment. Fresh Local Fruits & Berries served with satisfying yogurt and a hearty slice of banana bread. Blueberry Granola Pancake topped with bright berry compote and sweet Vermont maple syrup. Market Omelet Your Way is customized for you with your favorite add-ins!
Happy Hour happens every Tuesday - Saturday from 4 - 7 pm. Schedule your appointment for Banter to end your day on a high note! House beer, wine, and select cocktails are 50% off during this joyful time.
Sit barside or in one of our comfortable tables and enjoy the pleasant ambiance created by our nature-inspired airy space. You'll find Banter in Canopy by Hilton is the best place to hold meetings when in West Palm Beach!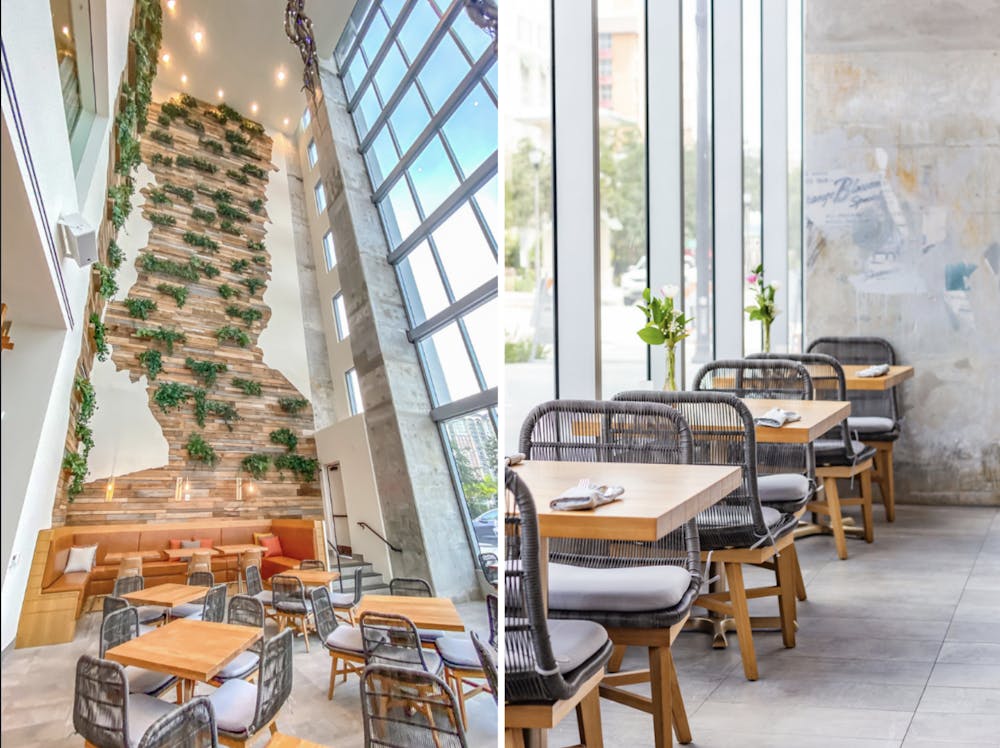 Tranquil Spot to Read
Bring your favorite book or reading material to Banter for a peaceful place to read. Our calming atmosphere and sunlit restaurant will provide a cozy area to get lost in your story.
Relax surrounded by live plants maintained every Thursday by our partners at Plantique. Our vibrant plants will lift your mood as you unwind at Banter.
Work from Banter at Canopy by Hilton
Boost your creativity and get an early start to the day when working from Banter in the morning. Our mellow work environment will help you focus on the task at hand.
Fuel your day with a delicious cup of Oceana Coffee or select something from our Breakfast Menu! Banter has power outlets and wifi available to make your morning run smoothly. Our morning hours are 7 - 11 am every day!
Banter at Canopy by Hilton West Palm Beach is located in downtown West Palm Beach. Find us inside Canopy, a boutique hotel at 380 Trinity Pl, West Palm Beach, FL. Our open and airy 6-story atrium and nature-inspired space will surround you as you dine! Enjoy inspired dishes and handcraft cocktails that will deliver delectable flavors in every bite. Reservations can be made through our profile on Open Table. For even more Banter, follow us on Facebook and Instagram.