The Best Drinks For Our Favorite Dinner Menu Items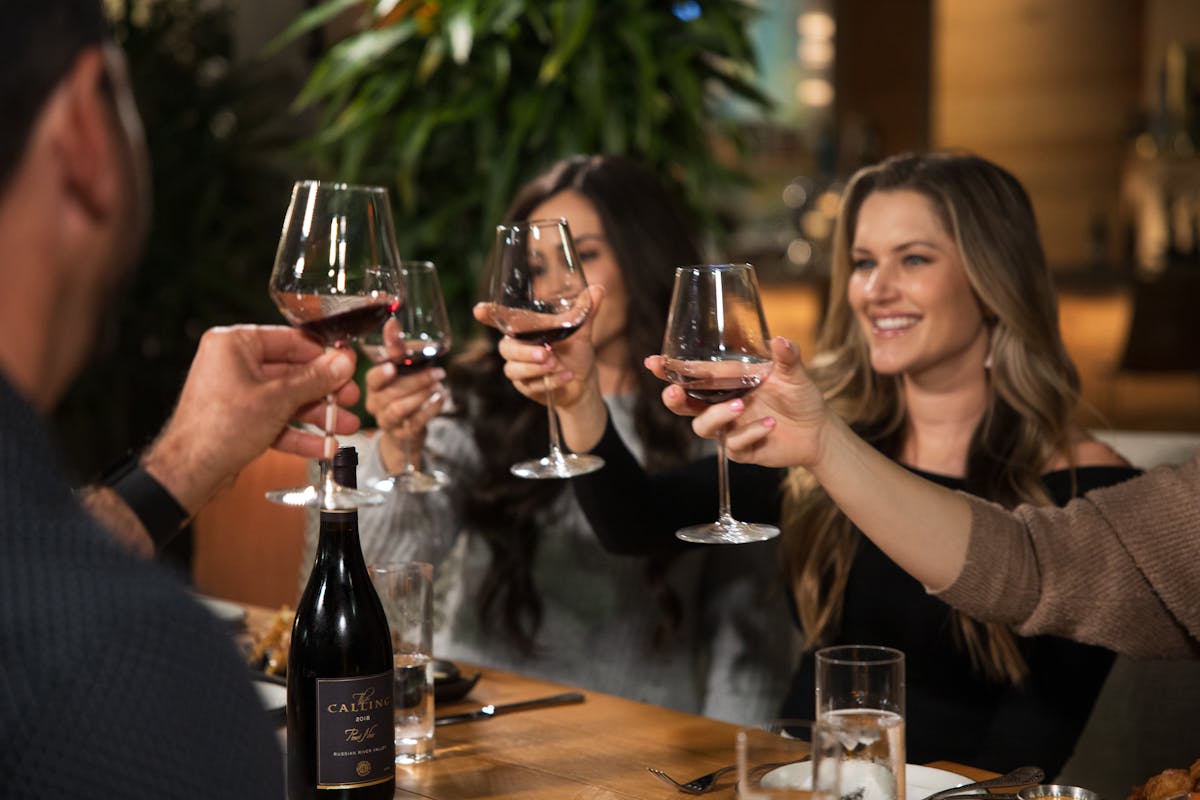 "Pull up a chair. Take a taste. Come join us. Life is so endlessly delicious."
― Ruth Reichl
Meet your friends for a fabulous dinner and an entertaining evening of laughter and banter! As one of the best restaurants in downtown WPB, our dinner menu offers a variety of delicious dishes inspired by local West Palm Beach, Latin, Caribbean, and Florida cuisines. Elevate your meal with a handcrafted cocktail featuring premium spirits and in-house mixers. Keep reading for a few of our favorite dinner pairings! Any combination from our food and drink menus is sure to make your experience unforgettable.
Banter is located in Downtown West Palm Beach on the main level of Canopy by Hilton. Under a 6-story atrium, our airy, nature-inspired restaurant has an atmosphere you will love! Join us every Tuesday through Saturday for dinner from 4 - 10 pm.
Honey Chiptole Glaze Kankan Pork Chop and a Soothing Artisanal Cocktail
Pickled vegetables and tomatillo bring bold flavors to this tasty dish. Enjoy along with our handcrafted Soothing cocktail featuring Basil Hayden Bourbon and chocolate mole bitters.
Crispy Thai Calamari and a Glass of Pinot Noir
Bold and oaky, a glass of Pinot Noir pairs well with our Crispy Thai Calamari. Pickled jalapenos and miso aioli will have you talking about this dish for days!
Roasted Tomato Brick Oven Flatbread and Banter's Blush
Brick ovens create the perfect symphony of flavors for our flatbreads. Our signature vodka and lavender Banter's Blush cocktail and Roasted Tomato Flatbread, featuring fresh walnut pesto and tangy goat cheese, will be the highlight of your evening.
Chino Cubano Fried Rice and Passion Crush Cocktail
Fresh Blue Crab, chicharron, and shoyu add some Cuban flair to our fried rice dish. Find your next favorite cocktail when you order a Passion Crush, featuring Bacardi Rum, passion fruit syrup, and fresh mint leaves!
Mushroom Ravioli and Pinot Noir
A glass of light and bright Pinot Noir will elevate your meal. Our truffle butter, marsala mushrooms, arugula pesto, and roasted cashews fill our tender handmade pasta.
Grilled Piri Piri Swordfish and Chardonnay
Perfectly grilled fresh swordfish featuring corn-leek nage, summer succotash, and chorizo aioli make this dish soar! Add a glass of Chardonnay for a delicious pairing.
Fairways Fried Churros and Campfire Cocktail
Dessert is worth the wait at this downtown restaurant! Fired churros and a Redemption Rye Whiskey and pineapple Campfire Cocktail enhance your handcrafted dinner experience at Banter at Canopy by Hilton West Palm Beach downtown.
Banter at Canopy by Hilton West Palm Beach is located in downtown West Palm Beach. Find us inside Canopy, a boutique hotel at 380 Trinity Pl, West Palm Beach, FL. Our open and airy 6-story atrium and nature-inspired space will surround you as you dine! Enjoy inspired dishes and handcraft cocktails that will deliver delectable flavors in every bite. Reservations can be made through our profile on Open Table. For even more Banter, follow us on Facebook and Instagram.