The Best Drinks For Our Brunch Menu Items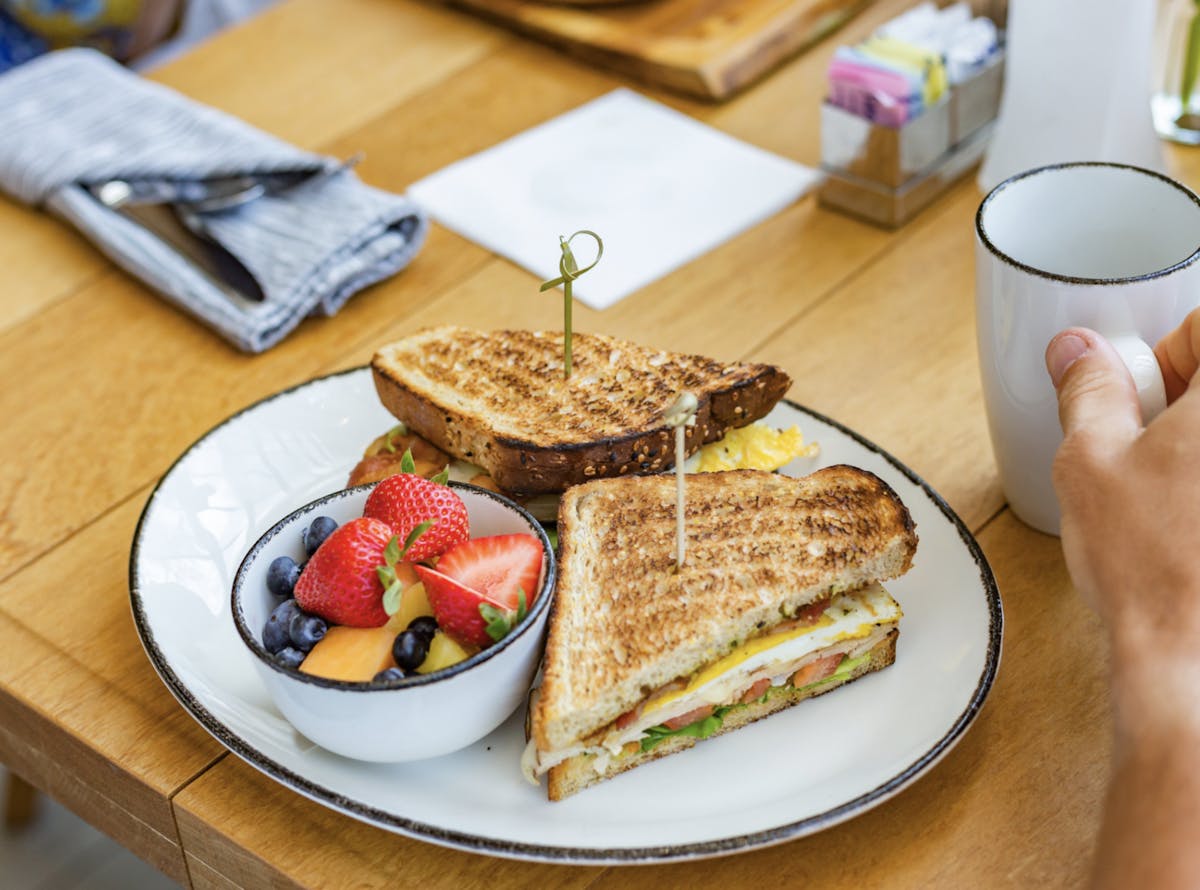 Do you love to brunch? We do! Brunch became popular in the United States in the 1930s and first originated in England in the late 19th Century. A combination of breakfast and lunch - brunch cultivates innovative and creative dishes. Brunch is made even better when paired with a cocktail or beverage! Our brunch menu features inspired dishes and sophisticated cocktails crafted by our talented team in the kitchen and behind the bar. Read on for our best drink pairings for our favorite brunch menu items!
Banter is located in Downtown West Palm Beach on the main level of Canopy by Hilton. As one of the best restaurants downtown, our bunch menu offers a variety of dishes that are inspired by local West Palm Beach, Latin, Caribbean, and Florida cuisines. Our locally sourced ingredients and quality suppliers ensure Banter continues to be the best place to eat! Any combination of our food and drink menus is sure to make your brunch an enjoyable downtown West Palm Beach experience.
Brunch is served every Saturday and Sunday from 11 am - 2 pm, making Banter at Canopy by Hilton West Palm Beach is the best place to eat for brunch every weekend!
What is your favorite part of brunch? We enjoy seeing all the friends who gather at Banter to catch up over great dishes and handcrafted cocktails. So grab your friends and check out our brunch pairings below and meet us this weekend at Banter at Canopy by Hilton.
Garden Frittata and a Mimosa
Featuring a variety of vegetables and feta cheese, our Garden Frittata will taste delicious alongside our mimosas.
Chilaquiles Verdes and Bloody Mary
Moist chicken and rich sunny eggs top our take on chilaquiles! Enjoy a tangy Bloody Mary with this flavorful dish.
Torrejas Cubanas and Banters Passion Smoothie
Warm spices and candy pecans make our Cuban French Toast a satisfying dish. Add a Banters Passion Smoothie featuring peaches and mangos to your brunch order for a fresh addition.
Breakfast Bacon Burger and Funky Buddha Floridan
Crisp, refreshing Funky Buddha Floridan on tap is a delicious complement to our Breakfast Bacon Burger. Aged cheddar cheese and a flavorsome secret sauce turn an ordinary burger into the best burger in West Palm Beach, FL.
Unlimited Mix & Match Signature Beverages
Are you coming to brunch for our handcrafted cocktails? Mix and Match our signature beverages with your meal from 11 am - 2 pm! After a morning with us, you will be telling everyone about the best place to eat near you!
Which combination sounds good to you? With endless combinations, we are sure you will find something new each time you visit.
Banter at Canopy by Hilton West Palm Beach is located in downtown West Palm Beach. Find us inside Canopy, a boutique hotel at 380 Trinity Pl, West Palm Beach, FL. Our open and airy 6-story atrium and nature-inspired space will surround you as you dine! Enjoy inspired dishes and handcraft cocktails that will deliver delectable flavors in every bite. Reservations can be made through our profile on Open Table. For even more Banter, follow us on Facebook and Instagram.